– Building such a unique place in hard times is a strong step ahead – said Wojciech Murdzek, Secretary of State at the Ministry of Science and Higher Education, at the opening of the UKSW World Economy Center in the Wóycicki campus.
The central research institution at the University, which has been operating for a year, deals with analyzing the current economic events, processes and occurrences, as well as interdisciplinary research and development work in the fields relevant to the social and economic growth of Poland, Europe and the world. Since 11 October, the Center has been headquartered on the fourth floor of Building 23 at Wóycickiego campus.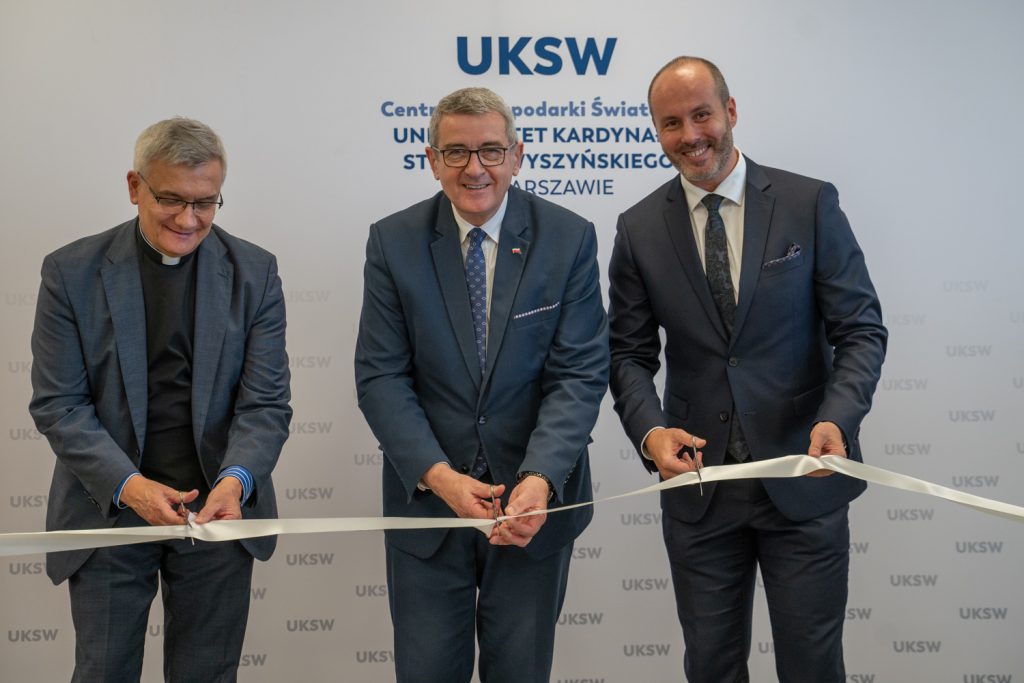 Rev. prof. Ryszard Czekalski, PhD, Rector of UKSW, said that lots of valuable ideas were generated within the confines of the University. – The Center for the World Economy is one of those ideas. Under the supervision of professor Raczkowski, thanks to his personal relations in Canada, the United States and the United Kingdom, we are trying to enter into the specifics of the global economy. This is an important place for the University, where economic studies will be produced to serve not only the needs of Poland but other countries as well.
Prof. Konrad Raczkowski, PhD, Director of the World Economy Center, explained the origin of the institution. – The Center came into being for practical reasons. At a certain point, it turned out that we were missing specialized economic studies in Poland, which can actually be developed in a short time. Our Center is the place dedicated to this role. We are currently pursuing several projects, including a project on macroeconomic stability for the National Bank of Poland. We also focus on our primary project, i.e. economic diplomacy and international economic relations.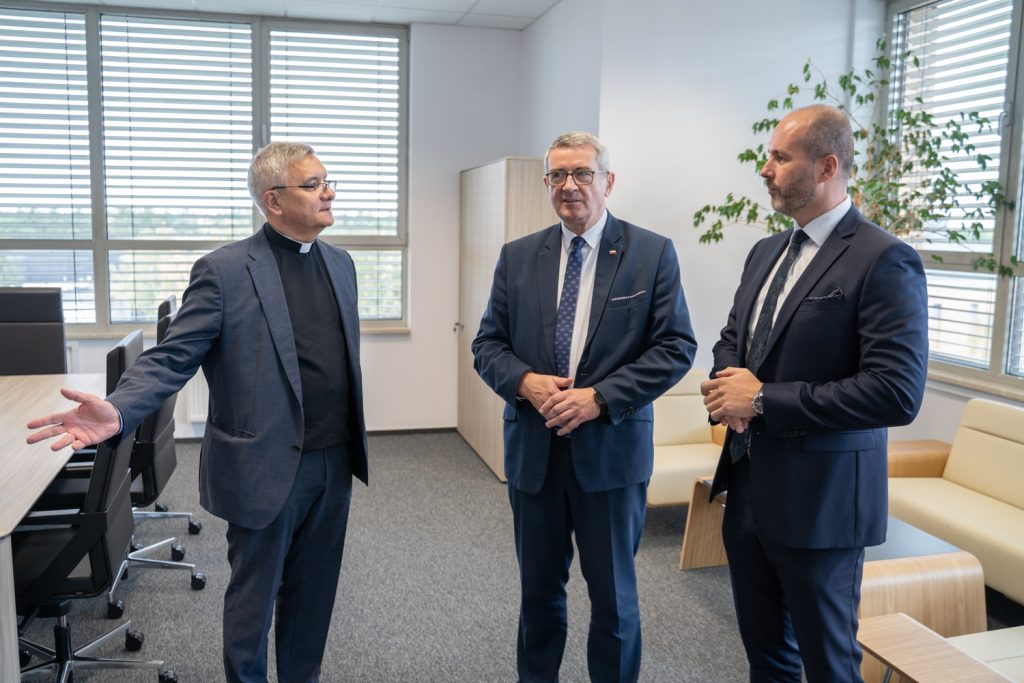 Wojciech Murdzek, Secretary of State at the Ministry of Science and Higher Education, Government Representative for the reform of the functioning of research institutes, who attended the opening event, congratulated the University for the initiative: – Establishing such a unique center in hard times is a strong step ahead. At times of crisis, some economies, institutions, businesses, but also states tend to collapse, yet with smart information management and the right analytical studies, they may grow instead. This is exactly the economic goal of our country – to make good use of the hard times. Of course there are many centers doing such economic studies. Yet the advantage the Center for the World Economy has over other institutions is that the scientific approach will be the starting point here.
Vice-Minister Wojciech Murdzek wished for the Center "to have a lot of work and for the staff not to fear ambitious hypothesizing".
11 October 2022