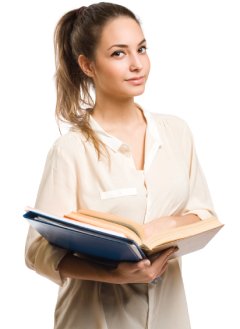 DETAILED SCHEDULE OF THE ACADEMIC YEAR 2022/2023 AT UKSW
Winter semester

Orientation Days for 1st year first-cycle, second-cycle and long-cycle students:

WNHS, WPK, WMP – 28 September, 2022

WPiA, WFCH – 29 September, 2022

WBNS, WSE, WSR, WNH, WMCM, WNP – 30 September, 2022

WT – 03 October, 2022

During the UKSW Orientation Days, mandatory health & safety training is held, as well as meetings with deans and training for the UKSW Student Government in the rights and obligations of students.

Part-time study classes: as per the class schedules for part-time studies

First day of class at full-time studies and the Doctoral School1 – 03 October, 2022

Beginning of Academic Year Ceremony – 07 October, 2022 (no class day)

Mid-semester exam session in the course of class schedule2 – 12 to 16 December, 2022

University Christmas meeting – 15 December, 2022

Christmas break – from 23 December, 2022 to 01 January, 2023

Last day of class in winter semester, full-time studies – 27 January, 2023

Central examination – modern foreign language – 30 January, 2023

Exam session at full-time studies3 – from 30 January to 12 February, 2023

Exam session at part-time studies – as per the class schedule for part-time studies

Semester break for part-time studies – from 13 to 19 February, 2023

Summer semester

Part-time study classes: as per the class schedules for part-time studies

First day of class at full-time studies – 20 February, 2023

Make-up exam session for the winter semester – from 27 February to 12 March, 2023

Easter break4 – from 05 to 11 April, 2023

Doctoral and habilitation promotions – 25 May, 2023

UKSW Day Mass – 28 May, 2023

UKSW Day – 26 May, 2023 (no-class day at full-time studies)

Last day of class in the summer semester – 19 June, 2023

Central examination – modern foreign language – 20 June, 2023

Exam session at full-time studies3 – from 20 to 30 June, 2023

Exam session at part-time studies – as per the applicable schedule, not later than 30 June, 2023

Make-up exam session for the summer semester – from 04 to 22 September, 2023 SCHEDULE

On Monday 31 October, 2022, Wednesday 9 November, 2022 and Thursday 05 January, 2023 – classes at full-time studies will be held according to Friday schedule.
Tuesday 02 May, 2023 and Friday 09 June, 2023 – additional non-class days at full-time studies.
1 First day of class in Environmental Engineering second-cycle, semester III: 25 October, 2022 because of the three-month vocational training during the period from 02 August to 24 October, 2022.
2 During the period from 12 to 16 December, 2022 exams and final tests may take place during classes, provided that:
by the date of the scheduled exam or final test, the whole syllabus for the specific subject as defined in the study program has been covered, and
the exam or final test teacher has obtained the dean's approval of the exam or final test taking place during that period, and
a positive opinion is obtained from the Faculty Council of Student Government or the Faculty Council of PhD Students on holding the exam or final test during that period.
3 First days of the winter and summer exam session: 31 January, 2023 and 21 June, 2023, respectively, are reserved for final tests in subjects offered across the University (all subjects with groups of students from different Faculties).
4 The period from 05 to 11 April, 2023 for students of the Faculty of Medicine are class days for classes held by the Warsaw Medical University.