28 November, 2022 will go down in history of our University. Rev. prof. Ryszard Czekalski, Rector of UKSW, signed a notarial deed pursuant to which the central section of the Wóycickiego Campus, with the area of nearly a hectare, was added to the University's investment resources.
– I am moved and proud that after so many years of trying, in the twenty-third year of existence of the Cardinal Stefan Wyszyński University in Warsaw, we took over the land in the center of the Wóycickiego Campus site. It is commonly known as "Marcpol". I believe that advanced infrastructure will be developed on this land very soon. – said rev. prof. Ryszard Czekalski, Rector of UKSW.
The investment site could be taken in perpetual leasehold through the cooperation with the authorities of the Capital City of Warsaw. In the course of this cooperation, a resolution was passed by the City Council, authorizing a 98% discount. The site is designed for schooling, research and educational activities. The University is planning to erect more buildings for the purposes of its research and teaching operations. Together with the Rector of UKSW, Deputy Mayor Tomasz Bratek signed the notarial deed on the premises of the Office of the Capital City of Warsaw.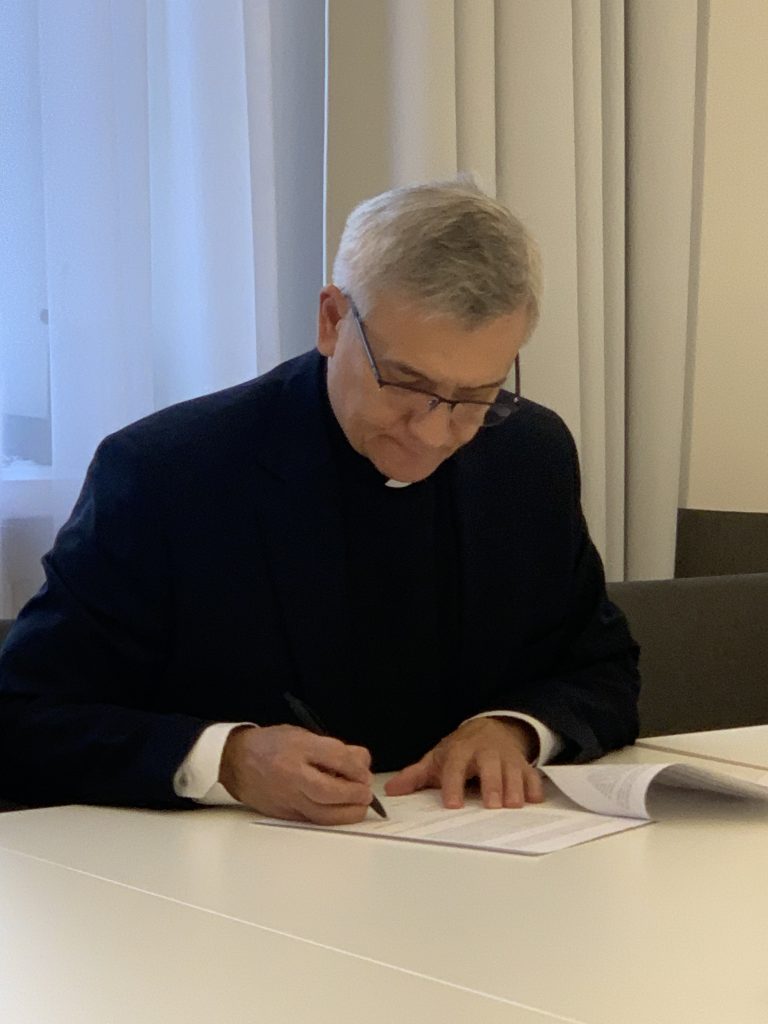 – There can be no doubt that without this uniquely good collaboration and attitude of the authorities of Warsaw and Bielany district, it would not be possible to expand UKSW's actual investment capacity. I would also like to thank prof. Przemysław Czarnek, Minister of Science and Higher Education, who handed a check to UKSW at the inauguration of the academic year, with which we can pay the amounts due under today's notarial deed. We are promptly setting out to demolish the existing building and start out the development of modular buildings for research and teaching purposes – the Rector of UKSW added.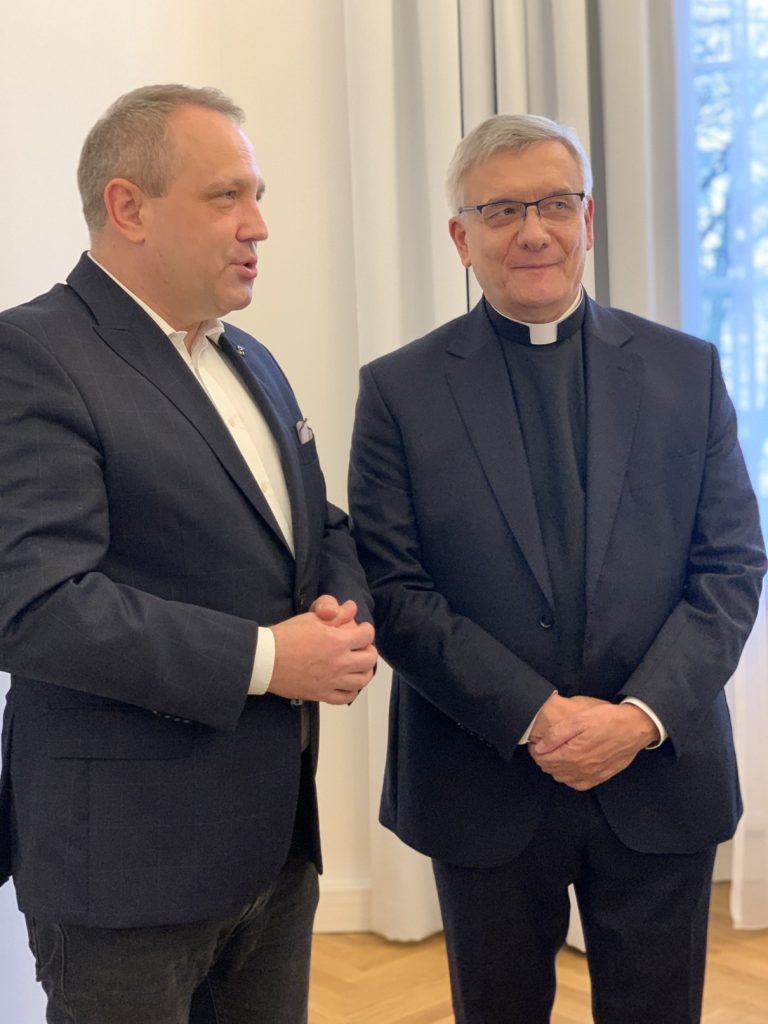 – We have huge investment challenges lying ahead of us. The necessary work is going to commence soon, all thanks to our efforts and the good cooperation with representatives of the central, regional and municipal government. I strongly believe that with UKSW opening up to its social and economic environment, our University is up for a bright future. These new investment projects are intended to serve all the members of our community, that was the intention of our endeavors and negotiations. – the Rector concluded.
28 November 2022